A topic we've touched on in detail previously in our blog. Content marketing can be used to promote your business in several ways:
To Keep Your Website Interesting
With all of the online marketing options available today, how can you ensure your video content will stand out and reach its mark?
Be SMART with the types of content you choose for the specific goals you set.
Based on your goals, pick content types that will enhance your overall agenda. Content can be used to educate, entertain, convince and inspire your audience. You want to choose a type of video content that, when delivered,  nudges the viewer to take the action that influences your set goal.
For example:
If your goal is to attract new viewers to your facebook page and generate likes, you want to use entertaining video content, such as quizzes, contests, and viral videos
If your goal is to inform your audience base, you want to educate them with informational video content, such as guides, infographics, and explanations/demos
If your goal is to build trust in your field, you want to use inspirational video content, such as customer reviews, celebrity endorsements and community testimonials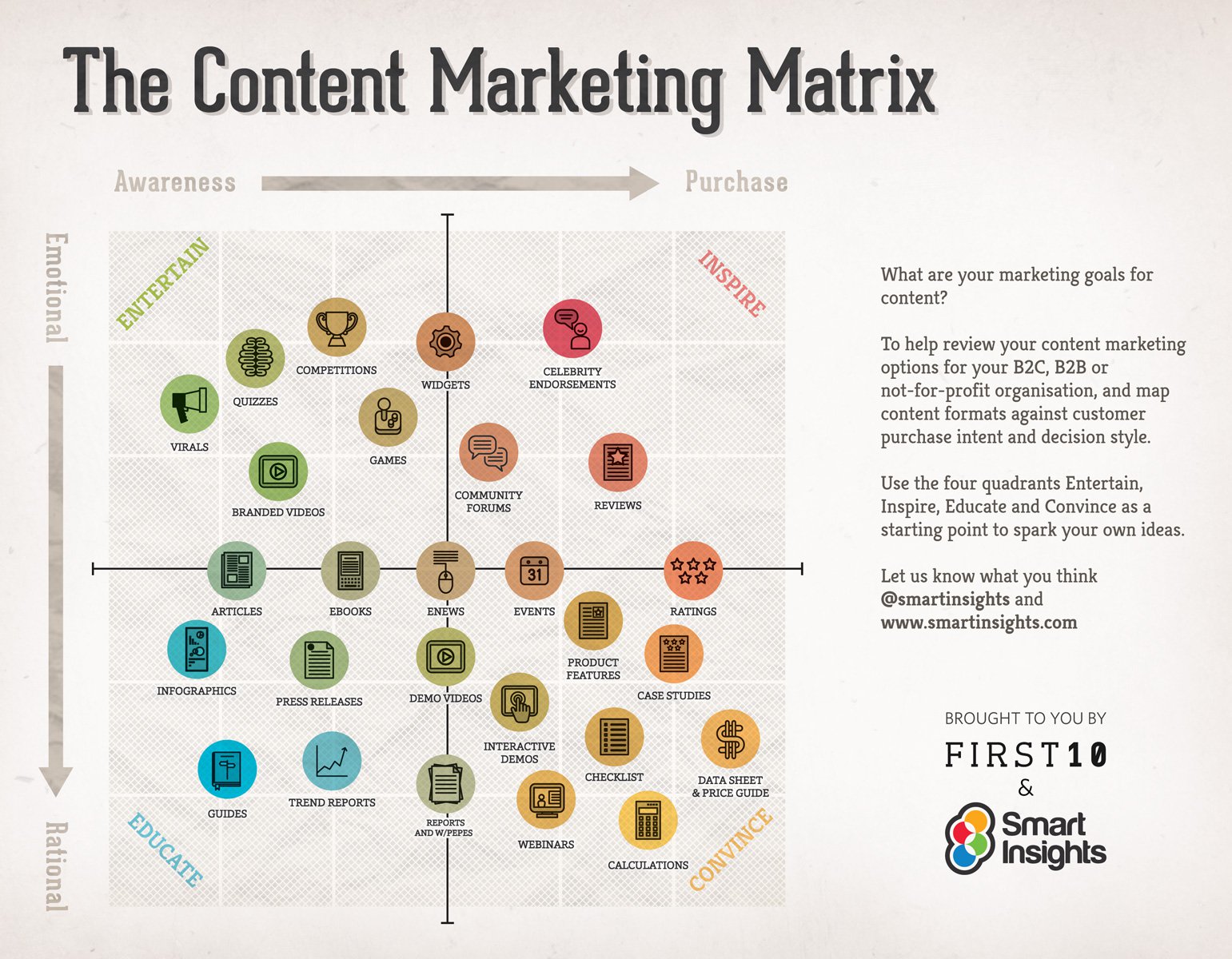 This infographic provides a feel for which content to use for each marketing situation you may encounter. You can follow the "Content Marketing Matrix" developed by Smart Insight to consistently meet your marketing goals with smart video content choices.
Of course, this is just a guide. It goes without saying that entertaining content can be used to convince and inspiring content can also be entertaining. However, it inherently makes sense that by playing to the strengths of each video content type, you can impact the results of your video marketing campaign all while saving time, money and energy. I think that's something all business owners can get behind!